Car rental has become a basic necessity and using it is as simple as clicking a button. Quite literally, it's something that happens over a click and this is doing absolute wonders. People are finding it quite easy to travel, thanks to car rental software based apps. However, behind all that ease is a lot that goes behind.
Wondering what to do if you have a fleet of cars and want to rent them out? Simple, use car rental software. Car rental software is the perfect solution to managing travel needs along with focus on the customer thereby increasing the viability of your business. But how do you make sure that you're getting the best out of your software?
There are various software solution providers that deliver app based solution to meet the customer needs. However, it isn't always necessarily true because some companies do not offer the essential features that go behind being the perfect travel based app. This article should be of great help if you're looking to get maximum efficiency and proper management of your fleet. Check out these features that are required in a car rental software that are necessary to get you going. Unless you're assured of such features, please ensure that you get all the following features in your software:
10. Accurate Location Mapping:
Accuracy is everything when it comes to mapping. Location mapping comes into the picture as soon as your app gets activated. Car rental software's are based simply based on location maps and hence it is essential to maintain accuracy. Ensure that your car rental software geo codes your postcodes, addresses and makes your map. Google integrated maps being used in apps such as OLA is quintessential for apps such that they can be of utter ease while being tested.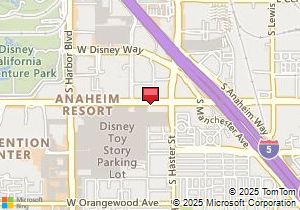 09. Good Online payment Gateways:
With demonetization showing its impact in the county, car rental softwares should be well equipped to support payments through various modes. The more the accepted payment gateways, the easier it will be for customers to pay once they travel. There are currently various payment options in existence such as Net banking, Debit Cards, Credit cards, Mobile wallets, cash cards, payment wallets such as paytm etc are perfect ways to ensure that the payments are met without having to worry about the availability of change.
08. Sleek and light weight mobile apps:
This might seem like a minor requirement but on a user level, this is by far the most important feature. Being sleek and lightweight in nature, mobile apps provide speedy usage and it doesn't take much time for the users to explore the features of the app. Mobile phone are extremely calculative about their data usage (at least some users are) and they wouldn't want a heavy app gobbling away their data for a trip that would cost them dear. Hence, while choosing a car rental software, it is essential to choose the one that goes very easy and nimble on the mobile phone in the form of a friendly app.
07. User friendly navigation:
Navigating through apps can sometimes be a task and this could make you really confused. Most apps these days are designed in such a way that they ease navigation quite simply. Even a layman should be able to navigate through the software without breaking a sweat. One of the reasons why apps such as Uber and Ola are widely recognized is for the very simple reason that they provide accessibility that needs very less thought. Simply click, choose and use. So, once you're choosing a rental software of your own, kindly ensure that the software has easy navigation and is in no way misleading or confusing.
06. Robust Admin panel:
Imagine that you have a fantastic idea and it's so viable that it can reach new heights in no time. But, at the same time if there's a lack of a robust admin panel then it's a one way down the road from there on. It's mandatory to have some of the most strategic, thoughtful and eccentric panel members on the administrative side. The stronger the panel is, the further the venture can go. Some of the major start ups have had efficient people in their panel that has now given them a boost. While ensuring that your idea sets afloat, make sure that you are assured of a robust admin panel.
05. Powerful Revenue management System:
It's definitely not an easy task administering a company that has say a fleet of 500 odd cars. The revenue generated by them has to be managed effectively in order to balance out the accounts. Thankfully technology provides these features and you won't have to worry at all about the revenue generated. Everything is recorded and the transactions are pretty clear. Rental softwares have features that provide remote tracking of the transactions too.
04. Secure Wallet System:
Wallets have become an easy and effective way of payments. Customers find it easy to pay through their e-wallets. However, you've got to make sure that these wallets are secure. As effective as they are, wallets have shown some degree of vulnerability of attacks and the money lost was huge. It's a safe bet to ensure that your car rental software provides facilities that take care of security measures. The more security you have, the better it will be to transact with customers.
03. Easy way for driver-passenger communication:
Communication is important in this field. Communication between driver and passenger is crucial. You wouldn't want your valued customer waiting for your driver anxiously and receive a negative review due to lack of communication. Technology has taken a different turn. The moment a customer books a taxi, the communication is passed onto the driver, you receive the details of the driver and the communication is taken care of. Real time updates about the whereabouts of the taxi are also a good method of showing the customer the proximity between the taxi and the waiting time.
02. Real Time reports:
You've got to make sure that you receive real time updates about the whereabouts of taxis, the areas where you can cash in easily and the areas where demand is higher at particular times. Please make sure that the rental software has offerings that send out reports comprising of duty registers, bill covers, Bill details, city wise reports, corporate reports, vendor details and reports or for the niche clients, Chauffeur reports. You can also keep a track of tariff cards and keep a track on them.
01.Proper routing of consecutive bookings:
Bookings can happen anytime, anywhere. You have to be present wherever the traveler wants you to be. In order to ensure this, there has to be proper routing such that there isn't an issue with the your scheduled timings and the customer's timings. Consecutive bookings have to be routed in such a manner that there is hassle free travel with little downtime.
Bottom Line:
Car rental software's are the next thing. You can also be a part of the next big thing and own a couple of taxis and manage them with a single click. It's simple, its effective and its in demand.